We offer an extensive range of powerful & flexible rugged mobility products covering a wide array of industries. Whether it's notebooks, tablets, mobile scanners, or other handheld products, we supply it.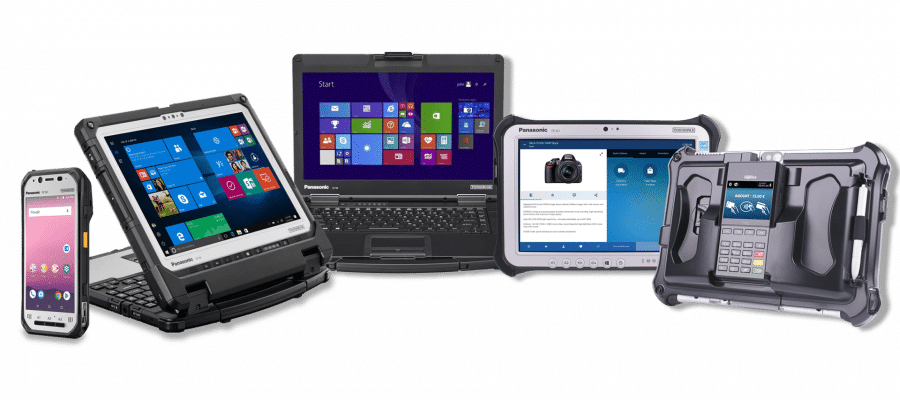 Built to withstand the harshest environments while maintaining the highest levels of performance and connectivity – Dell Rugged Tablets and Laptops.

You may be choosing a barcode scanner, but what you're acquiring are elite scanning abilities. These rugged scanners have the ability to scan dirty, damaged barcodes, survive harsh work environments and streamline day-to-day management. Zebra anticipates every challenge so you can scan anything, anywhere, no matter what.

You shouldn't have to compromise mobility and performance. That's why Panasonic engineer their world-beating range of TOUGHBOOK® laptops and tablets—to give you ruggedized tools you can trust to get your work done in even the harshest of environments.
Our sales department is here to help.
Our experts will help you find the perfect configuration of hardware to fit your needs.