Panasonic is 's werelds grootste fabrikant van robuuste notebooks en staat bekend om zijn TOUGHBOOK®-serie. Als u op zoek bent naar duurzaamheid en veerkracht in alle werkomgevingen, dan is dit de hardware die u nodig hebt.

Panasonic Toughbooks zijn laptops en tablets die speciaal zijn ontworpen om betrouwbaar te functioneren in extreme temperaturen of zware werkomgevingen. Robuuste computers zijn ontworpen om bestand te zijn tegen bijvoorbeeld schokken, trillingen, temperatuur en vochtigheid, elektromagnetische interferentie, water en stof.
Micro Nordic is gespecialiseerd in refurbished laptops, tablets en barcodescanners. Onze refurbished producten zijn grondig gecontroleerd, getest en geverifieerd door een team van experts om volgens de hoogste normen te functioneren. Zo krijgt u producten die er "als nieuw" uitzien en perfect presteren voor geweldige prijzen.
De voordelen van het kopen van refurbished computers en barcodescanners zijn niet alleen de besparingen voor uw bedrijf, maar ook voor de planeet. Door te kiezen voor refurbished producten helpt u elektronisch afval te verminderen en bij te dragen aan een groeiende circulaire economie, terwijl u de wereldwijde CO2-voetafdruk van uw bedrijf vermindert.
"Al onze refurbished producten zijn getest en gecontroleerd op hun goede werking en zijn vrij van welke gebreken dan ook. Ze bieden een uitstekende mogelijkheid om zowel geld te besparen als ook iets goeds te doen voor het milieu."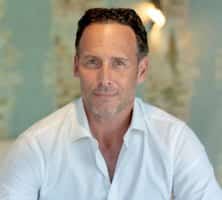 Refurbished robuuste hardware
Wanneer u refurbished computers en laptops koopt, doet u een verstandige investering. Hier bij Micro Nordic hebben we alleen refurbished laptops, tablets en andere handcomputers van de hoogste kwaliteit op voorraad. Refurbished apparaten zijn apparaten die eerder zijn verkocht maar om een of andere reden zijn teruggestuurd naar de fabrikant. Deze producten zijn allemaal getest en geverifieerd om volgens de hoogste normen te functioneren. U kunt erop vertrouwen dat wanneer u een refurbished computer koopt, u een hoogwaardig product koopt van bijna nieuwe kwaliteit. Bekijk alle refurbished producten.