Micro Nordic was founded in 2004 with the object of offering our customers cost-efficient IT solutions. Our motto is simple; high quality at low prices. Therefore, we have specialised in delivering IT equipment and tailor made service agreements at prices that are far lower than those of the manufacturer or other service providers.
At Micro Nordic, you will find new and refurbished bar code readers and handheld computers from leading manufacturers such as Zebra, Motorola, Intermec and Honeywell. We have both new and refurbished Toughbooks and Toughpads from Panasonic + + + in stock. All models can be configured according to your needs and we will be pleased to assist you with special solutions. 
We also offer new and refurbished switches, routers, Access Points etc. from Cisco, HP, IBM, Juniper and Brocade with a lifetime guarantee. In addition to this, we offer server/storage products and solutions from IBM, HP and DELL.
We offer repair of your IT equipment, either via a service agreement or repair per item. We offer service contracts with various types of SLA and managed professional services that are better, more flexible and less expensive than can be offered by other providers in the market. We have distribution centers and sales offices in North America, Europe and Asia and thus we can offer our services globally. Among our customers are e.g. A.P. Møller Mærsk and Carlsberg.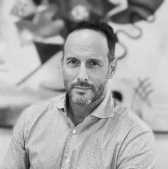 Frequently Asked Questions
Here are some answers to the questions we receive the most about our services.
If we missed anything, please do not hesitate to contact us. We'll be happy to help