Description
MicroSD Card 32GB from iStorage
MicroSD Card 32GB from iStorage is one of the best micro SD Cards that's designed to work with the iStorage datAshur SD encrypted flash drive (sold separately).
The iStorage datAshur SD is a PIN authenticated, hardware encrypted, USB Type-C flash drive designed to incorporate removable iStorage microSD Cards with capacities ranging from 32GB-1TB.
Rather than incorporating fixed memory, the datAshur SD is designed with an integrated microSD Card slot making it a unique, ultra-secure and cost-ef¬fective solution.
Enables users to use one drive with as many iStorage microSD Cards as required, which are available in varying capacities, offering unlimited encrypted data storage.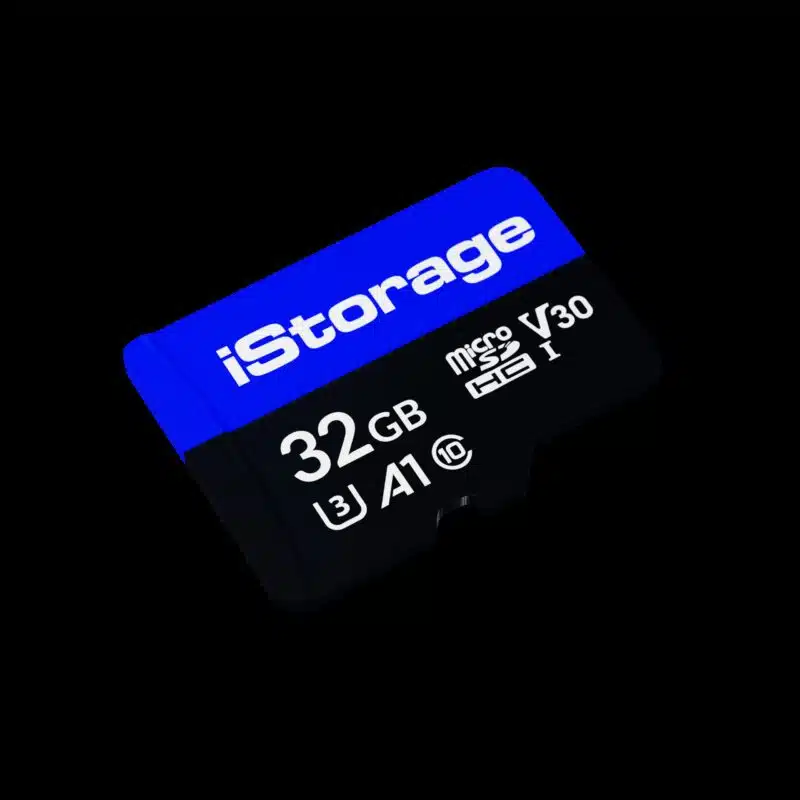 Furthermore, the patented iStorage datAshur SD KeyWriter software clones datAshur SD flash drives with the same encrypted encryption key enabling a secondary drive as a backup.
Also permits organizations to share encrypted iStorage microSD Cards with as many authorized users of cloned datAshur SD drives as required, without compromising on data security.
All data stored on iStorage microSD Cards is encrypted (full disk encryption) using FIPS PUB 197 validated AES-XTS 256-bit hardware encryption.
In addition to the datAshur PRO2, the datAshur SD is the world's only encrypted USB flash drive to incorporate a secure microprocessor that is Common Criteria EAL 5+ certified.
Enhances security through true random number generation and built-in cryptography.
The data encryption key is protected by FIPS and Common Criteria validated wrapping algorithms and is securely stored on the secure microprocessor, separate from the data.
See here how MicroSD card 32 GB works with datAshur SD